Cluny Sisters in Clayton and Brunswick East, Australia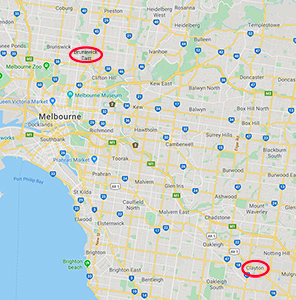 The two communities of Cluny Sisters in Australia are so grateful for the prayers and messages of support they have received during this very difficult time. They are located in suburbs of the city of Melbourne, which is not a 'fire zone' and is safer than the surrounding country side. Needless to say, even those in the city, including some of the sisters, have trouble breathing with all the smoke in the atmosphere.
A number of sisters do have family relations who are fighting the fires. It is dangerous work and all those fighting the fires so bravely certainly need our prayers.
With all the conversation about the fires being the effect of climate change, there is a lot of soul searching going on!
Please join us in praying for ...
our Sisters,
all those affected by the fires in any way,
those fighting the fires,
and all the Australian wildlife ...
The crisis is far from over!